"Here's Lucky" peels off to the right. Pirates Log, p. 53
The first crew of Cpt Ezell named the plane "Here's Lucky" and painted a pair of dice on the plane. The name has an unusual history. Cpt Ezell had a brother Bonner Ezell who flew missions over Germany. Bonner was shot down and ended up in a POW camp. He always ended his letters to James with "Here's Lucky". Perhaps Ezell was able to pass on his unused luck to his brother because the crew was the first to fly 35 missions and to rotate home.
The name was removed when the Pirate was painted on the plane and was not immediately replaced. So the first crew flew their last missions in a plane without a name (see picture above). However, the name was eventually repainted on the plane by the second crew.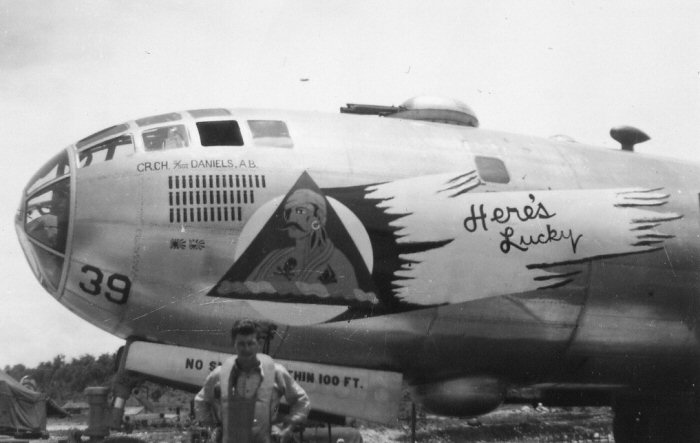 A later crew repainted the name on the aircraft.
Photo provided by John Potenza, all rights reserved.