---
4. Invasion of Mindoro Island (Dec 15 1944)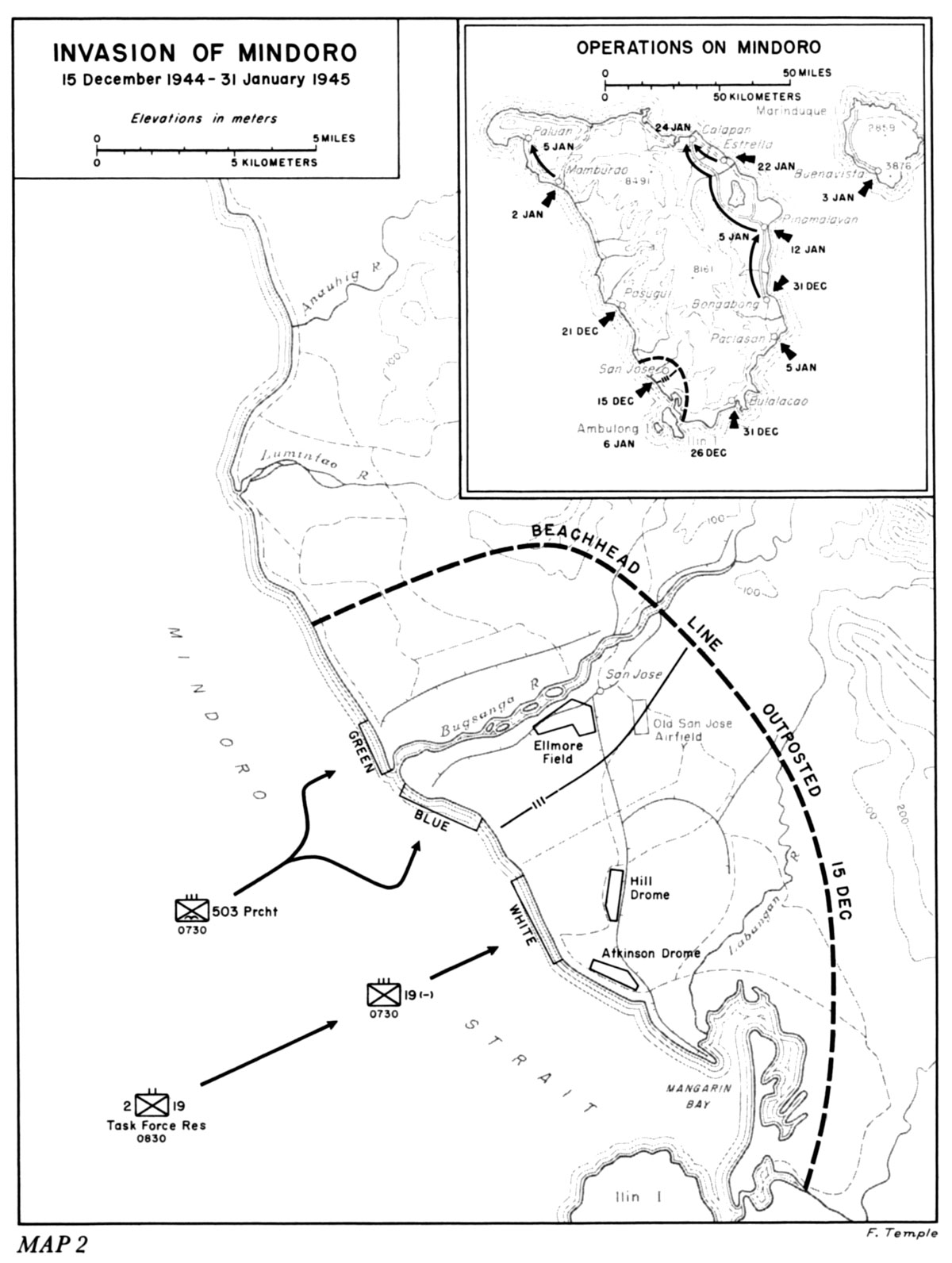 The Allies invaded Mindoro to establish a strong base of operations for the main invasion of Luzon Island. For this campaign, Savo Island was assigned to ComCarDiv-27 (part of TU-77.12.7) under Rear Admiral Felix B. Stump.
The VC-27 force included 24 Wildcats and 9 Avengers. In supporting this invasion, VC-27:
Flew 195 sorties and 661 hours.
Destroyed 16 aircraft (9 in air, 7 on ground), and probably destroyed 2 more (1 in air, 1 on ground).
Destroyed 2 barges or small ships.
Damaged or destroyed 9 bridges.
VC-27 lost one aircraft and pilot on Dec 16, a Wildcat flown by Ens Fred J. Moelter (KIA).
Commendations