Credits: "Anonymous IV" - Bernard E. Wilson, Left Gunner, and his son David Wilson.
Credits: "Rematroid" - Victor Battaglia, Right Gunner, and his son Eugene F. Battaglia.
"Queen of "Em All" should be an honorary member of the 6th Bomb Group. At least two crews appear to have trained in this plane (or else they just liked to have their pictures taken in front of the plane).

The crew of Anonymous IV in front of the "Queen of 'Em All"
Photo provided by Bernard and David Wilson, all rights reserved.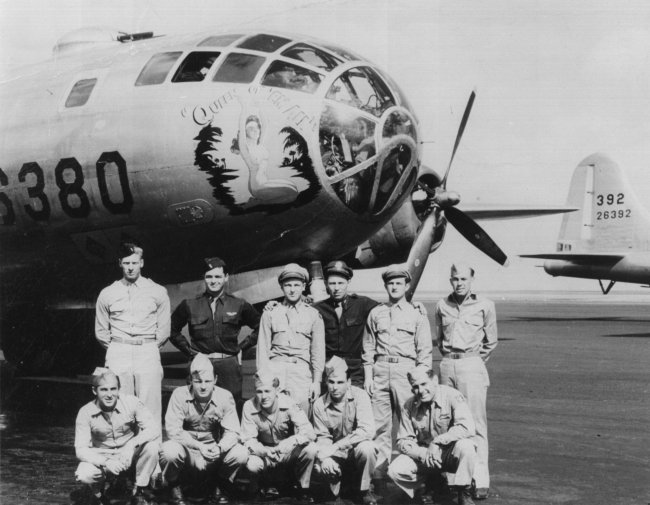 The second crew of Rematroid in front of "Queen of 'Em All".
Photo: Courtesy of Victor and Eugene F. Battalagia