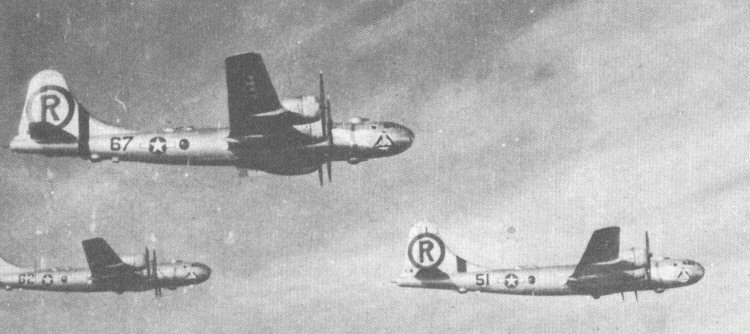 "Pirate's Log", p. 72.
The vertical stripe on the tail indicates that "The Connecticut Yankee" was a lead plane. All three planes appear to have some kind of light-colored vertical strip under the front turret.
After the war, the aircraft served with the 92nd Bomb Group in Korea under the name "Lake Success Express".