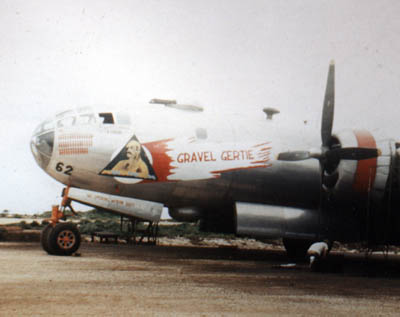 Photo courtesy of Ray Martin, Sr. all rights reserved.
"Gravel Gertie" parked at Tinian - a rare color picture.
At the time both pictures were taken, the airplane was credited with 43 bombing missions and one Japanese plane, an impressive total.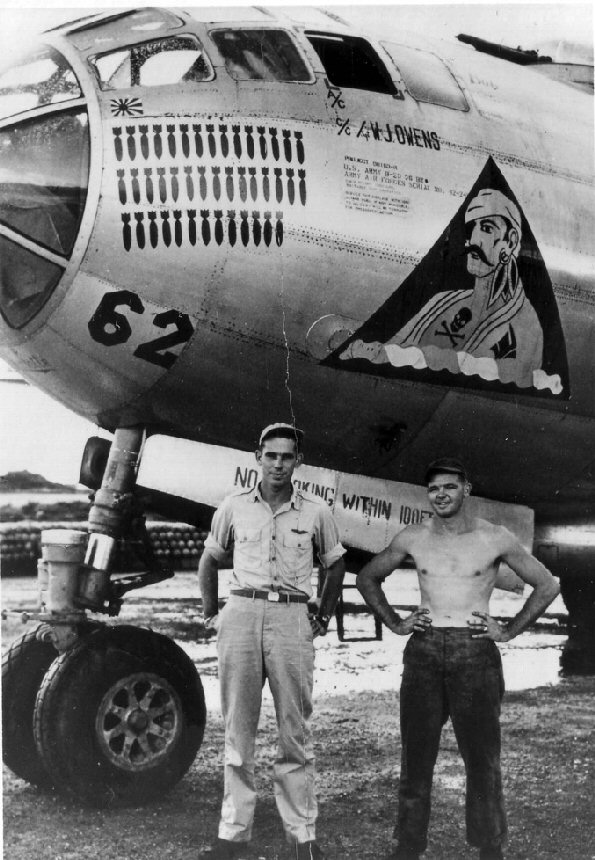 Photo courtesy of Chris Murphy, daughter of William J. Owens, all rights reserved.
M/Sgt William J. Owens, crew chief (right) stands proudly in front of his "baby". The plane is apparently "between" aircraft commanders, as none is listed. This picture may have been taken slightly earlier than the color picture above, because the banner with the name has not been added to the pirate insignia.