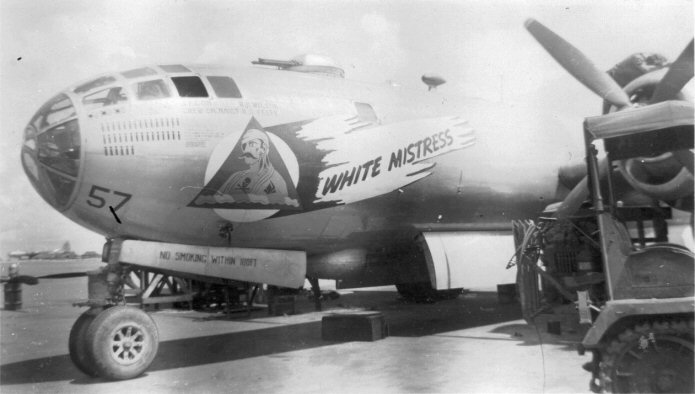 The "White Mistress" with 36 missions.
Photo provided by Elizabeth Koch-Colson, granddaughter of S/Sgt Mthhew H. Koch (R Gunner, "Battlin' Betty", 40 Squadron), all rights reserved.
The POW Mission
The "White Mistress" was a veteran of 45 bombing missions and was credited with 3 kills. Her career came to an abrupt end when she attempted to abort a takeoff on a PW Supply mission. The A/C was Lewis W. Graham.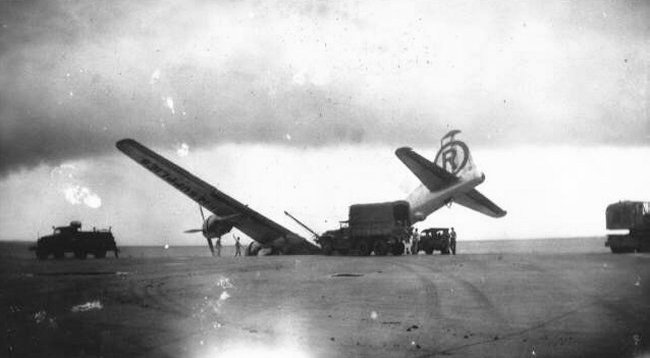 A picture of this accident from a different angle appears in Steve Birdsall, "Superfortress - The B-29", Squadron/Signal Publications, p. 10.