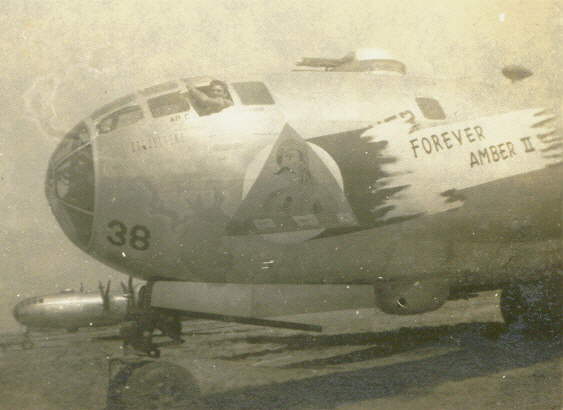 Forever Amber II after 10 missions.
Photo provided by Mike Bates, all rights reserved.
Forever Amber II was apparently a replacement for Forever Amber, which was retired after extensive damage received on the June 5, 1945 mission.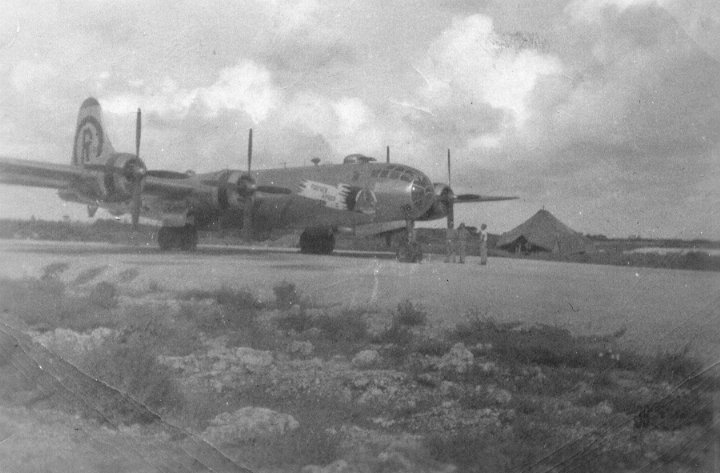 "Forever Amber II" on the hardstand. Photo courtesy of Dale Jester, son in law of Lloyd Stanley "Stan" Hiatt.