An interim paint scheme - with a black circle behind the pirate and an early form of the banner with the aircraft nickname.
Photo provided by John Potenza, all rights reserved
Trigger Mortis II was assigned to Capt Donald H. Frank. He was joined by several members of the crew of the Feather Merchant, including John Potenza. They named the plane "Trigger Mortis II". It is possible that this plane is was originally Feather Merchant.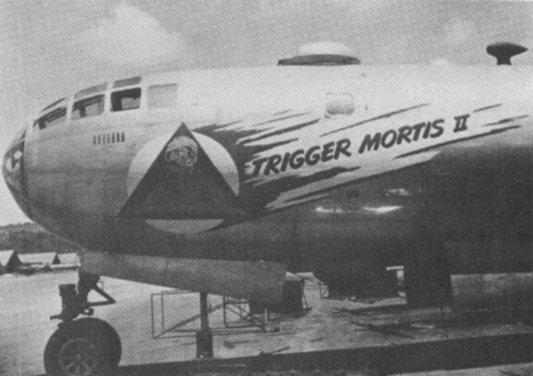 The revised paint scheme