To learn all about this airplane, go to the "Wolfpack" website.

Photo provided by Elizabeth Koch-Colson, granddaughter of S/Sgt Mthhew H. Koch (R Gunner, "Battlin' Betty", 40 Squadron), all rights reserved.
"The Wolfpack" returns from a POW supply mission.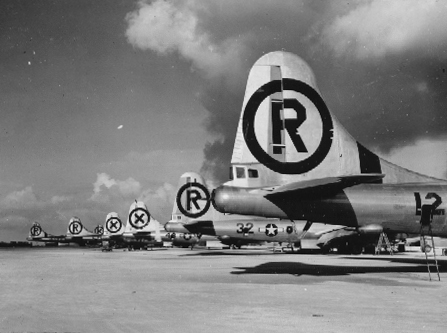 Photo provided by Captain Jerry Mason, USN
B-29s of the 6th and 9th Group at the Service Center, including "Wolfpack".